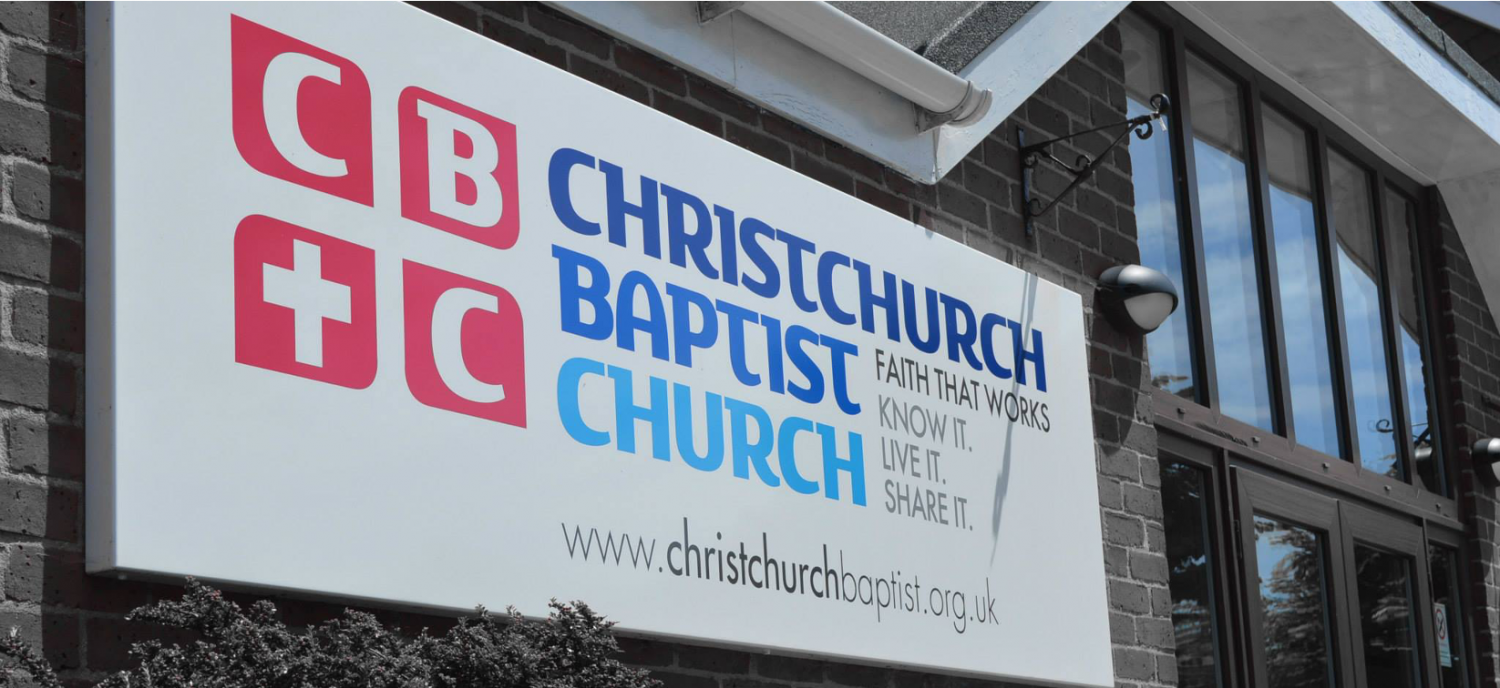 We'd like you to feel totally welcome at Christchurch Baptist Church (CBC). We don't mind who you are, what you've done or what you're like. We're just glad you've decided to join us. Our prayer is that you will be honoured, inspired and engaged when you join any of our church activites.
Plan your visit! If you are planning to visit Christchurch Baptist Church for the first time, you are invited to let us know that you will be coming - we'll make sure you are really well looked after by one of our welcome team. Plan your visit. If you'd like to check out our Sunday morning services before joining us in person, you can watch our 11am live stream on a Sunday.
As you will see by looking at the 'Activities and Outreach' section of our website, we have a wide range of mid-week activities which might be of interest to you. Of course, you would always be welcome to join us for Sunday worship.
To make you feel at home on Sundays, here's a brief guide to the way we do things at CBC:
Our morning services normally start at 9:15am and 11am - both services are also video streamed live. Our evening service starts at 7pm but check the calendar on the home page of our website because we have a mixed and modular programme on a Sunday evening, so things vary from week to week. The 11am service each week hosts our children's groups, so will have a bit more of a lively 'family-friendly' feel, but of course, you're welcome to come to either service. We don't use hymn books at either service and our songs are mostly contemporary in style. All the words are projected onto a big screen, and if there are any spoken words to participate with, these will go up there too.
If you've got kids they're welcome to join with our weekly children's groups. Part-way through our 11am service, children and young people normally leave for age-specific groups (just follow them through to the back building); or keep them with you in the service if you prefer - it's entirely up to you! We absolutely don't mind noise (we have a 'no ssshhhhing policy' - kids are kids after all) but there's also a staffed crèche (with DBS checked volunteers) with lots of toys if you've got a baby or toddler who'd prefer that, and baby change facilities in the ladies' and disabled toilets if nature calls. If your child(ren) have additional needs or special educational needs, please click to find out more about our commitment to inclusion. Our church building is fully wheelchair accessible and we have an induction loop fitted, so if you use a hearing aid you can switch it to the 'T' position.
We share tea and coffee together between our two services, at approximately 10:30am. This is a great way for you to get to know people who worship with us at either service.
We have very few parking spaces available at the church, so if you're coming by car please use the public car parks nearby. (Be aware the parking wardens do operate on a Sunday!)
We look forward to meeting you on a Sunday or at one of our mid-week activities.
You are invited to complete one of our electronic Welcome Cards so that we can find out more about you and connect with you. Just click on the image below: