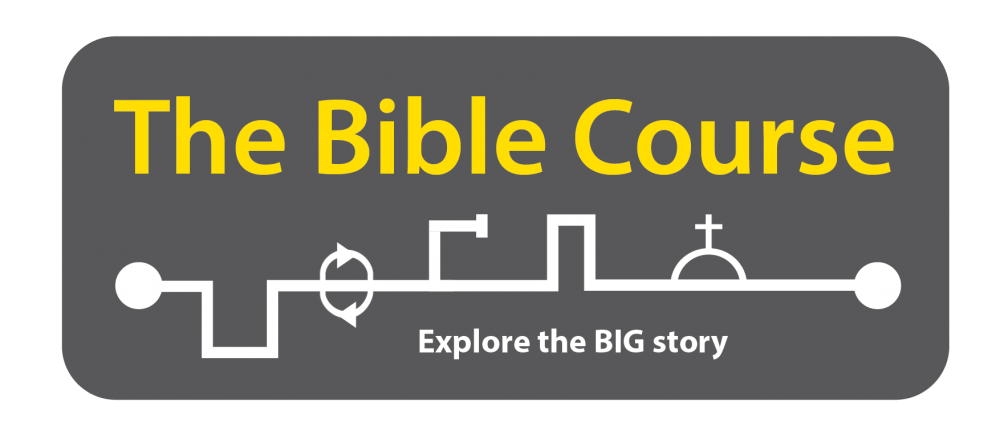 The Bible Course is an 8-week course helping you explore the world's best seller. Accessible and interactive, it will enhance and inform your ongoing Bible study, whether you are new to the Bible or wanting to go deeper. Using a unique story line, the course shows how the key events, books and characters fit together. You'll get to see the BIG picture and discover how the Bible applies to your life. To watch an introductory video, click here.
Our next Bible Course starts TBC for 8 weeks. The only cost is a suggested donation of £6 (inlcuding P&P) to cover the cost of your own Bible Course manual (optional).
Course Content & Outline
A typical session includes:
Welcome from the host

15 minute teaching video

25 minute discussion time

15 minute teaching video

10 minutereflection to finish

Daily readings between sessions
The content of the course over eight sessions includes (click the title links below to watch the teaching videos):
If you miss a week of the course, you can catch up by watching the teaching video by clicking on the appropriate title link above. However, it's always best to watch the teaching videos with others.
To find our more about The Bible Course, to look through sample manual pages and watch taster videos, click here.
To book your place on our next course, please complete a free online booking form, call the Church Office on 01202 487442 or use the contact form and we'll be happy to answer any of your questions.