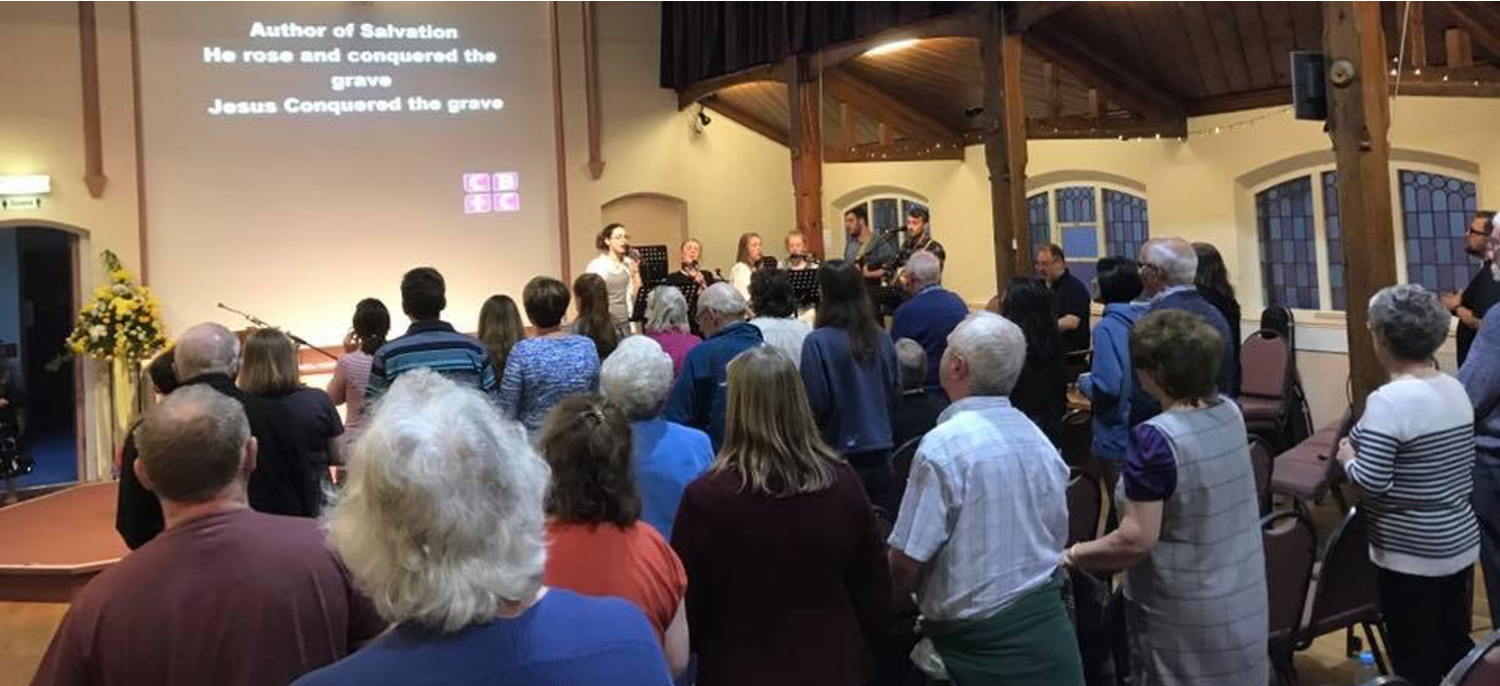 Sunday Mornings
We gather every Sunday morning at 9:15am and 11.00am for lively worship and relevant Biblical teaching. We normally share Communion together on the first Sunday morning of each month. If you are unable to attend in person, you can join us at 11am via our live stream: Online Church Platform or YouTube Channel.
If you are planning to visit Christchurch Baptist Church for the first time, you are invited to let us know that you will be coming - we'll make sure you are really well looked after by one of our welcome team. Plan your visit.
To make you feel at home on Sundays, here's a brief guide to the way we do things at CBC...
We have two services every Sunday morning. Some parts of the two services are the same (we'll generally have the same teaching at both services), but the worship might vary slightly in flavour. Our 11am service hosts our crèche, youth and children's groups, so will have a bit more of a lively 'family-friendly' feel, but of course, you're welcome to come to either service. We don't use hymn books at either of our services and our songs are mostly contemporary in style. All the words are projected on a big screen, and if there are any spoken words to participate with, these will go up there too.
If you've got kids they're welcome to join with our weekly children's groups. Part-way through our 11am service, children and young people normally leave for age-specific groups (just follow them through to the back building); or keep them with you in the service if you prefer - it's entirely up to you! We absolutely don't mind noise (we have a 'no sssshhhhing policy' - kids are kids after all) but there's also a staffed crèche (with DBS checked volunteers) with lots of toys if you've got a baby or toddler who'd prefer that, and a changing table in the ladies' toilets if nature calls.
Our church building is fully wheelchair accessible and we have an induction loop fitted, so if you use a hearing aid you can switch it to the 'T' position. Most of our Sunday morning services are signed for the deaf and the church is fitted with a loop system. Hearing wands are also available for those without hearing aids but with some hearing difficulties.
We share tea and coffee together between our two services, at approximately 10:30am. This is a great way for you to get to know people who worship with us at either service.
Sunday Evenings
We offer a mixed and modular programme of activities on a Sunday evening including Thinking Faith, Thirsty Gatherings, traditional teatime services, seasonal events and Communion services. See the calendar on our home page for information of what's currently happening.