---
Watch Chris Brockway's message from our October 2023 Gift & Pledge Day.

Click play on the adjacent YouTube video

Read our Project Five:One booklet to discover how you could join our exciting new journey!
Click here to open the booklet
---
To download a giving, pledge and GiftAid form, click here
or see the 'How Can I Give To The Project?' section below to discover other ways of giving
---
The Journey So Far...
In 1874, those who preceded us stepped out in faith to build the brick tabernacle which continues to serve our mission and ministry purposes today. Since then, Christchurch has grown from 6,000 to over 50,000 people. The church has grown substantially too, more than doubling in size over recent years. Our growing church needs room to expand to serve its community better. We have the opportunity, and the urgent need, to exercise similar faith in our day, building upon their legacy to leave an equally wonderful asset for future generations.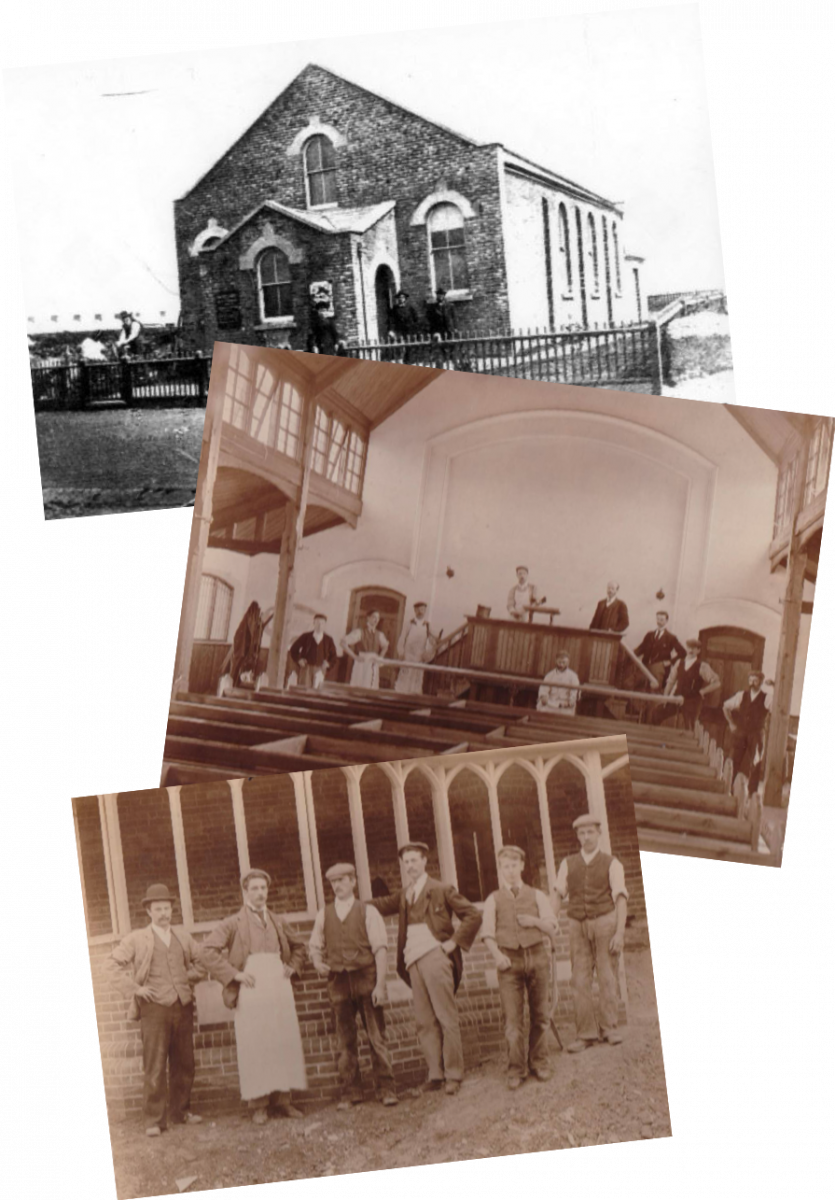 Although our adapted and enlarged Victorian building has served us well, our facilities are now holding back our ability to fruitfully serve our local community and the church body. Our two morning services are full, our children's and youth ministry has run out of space, our community groups are bursting at the seams, and our facilities are generally no longer fit for purpose. Now is the time to find a long-term and viable solution, not only for our current purposes but also for the generations to come.
Since our current church was built, it has gone through a number of alterations, the most major being the addition of the Christian Centre in 1995. In 2016, we purchased 51 Bargates which provided three additional meeting rooms and offices (and a sitting tennant), as well as freeing up space for a dedicated prayer room and youth room within the main church building. This created temporary relief from the pressure on available space, but, more importantly provided a timely investment for future development.
Over the last 20 years, we've explored the possibility of moving to larger sites, including an out-of-town industrial unit and more local sites. All these were inappropriate for various reasons. When 51 Bargates unexpectedly came on the market, we became convinced that God was telling us to develop where we already are and to enjoy the advantages, and sometimes challenges, of remaining a town centre church. We are greatly encouraged that the site for redevelopment (51 Bargates) has already been entirely funded (£490,000) ahead of launching the new build project.
We need a warm, open and welcoming place with an attractive frontage, a spacious circulation area, with more floor space for our halls and meeting rooms. This will not only meet the mission and ministry needs of the church but will also be a valuable asset to the town and other like-minded community groups. Our plans must also make our building accessible by ensuring it has step-free access and a lift to give access to both floors. We want our new building to be environmentally responsible in design, construction and use.
Through this project, we will be able to serve God more effectively in sharing the Good News of Jesus with those around us. As a church, our vision is to equip people to follow God effectively by living authentic Christian lives, caring not only for an individual's spiritual welfare, but also for their physical and emotional needs, playing an active part in our community. Will you partner with us in making this vision a reality..? To find out more about this exiting journey, read our Project Five:One booklet!
To hear Chris Brockway's sermon from 01 March 2020 on this theme, '2020 Vision: Building For Mission & Ministry', click here OR to hear about the launch of Project Five:One on Sunday 16 April 2023, click here.
---
Why Do We Need To Rebuild?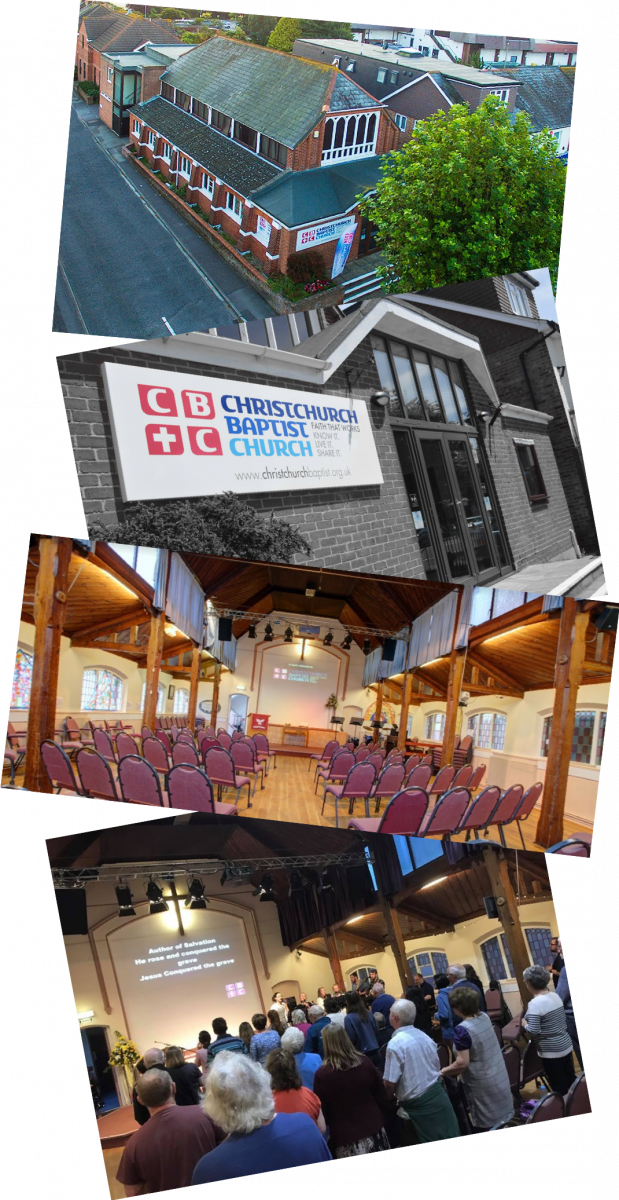 The answer is evident to any who come to our services or weekly activities; it is evident too each time we seek to respond to new initiatives God is calling us to. On Sundays we hold two services to fit everyone in, and whilst we will continue with this model in the new building, our present facilities are not large enough or accessible enough. Our children's groups are scattered across our two sites, and are often in rooms which are too small. During the week, we struggle to accommodate our present outreach activities, so we are reluctant and inhibited to start more. In 2019, our architect's feasibility study concluded a new build on the site of 51 Bargates was the best and only cost-effective long-term solution. In 2020, a planning application to locate all of our required accommodation on the site of 51 Bargates was refused by the local authority, leading us to discern that it was right to reduce the scale of the new build whilst also remodelling our existing buildings. In February 2023, planning permission was granted to develop the plans described here.
Even if we don't build anything new, we would still need a very significant refurbishment project of our ageing facilities to meet the demands of our mission and ministry. We have an opportunity now, not only to meet our current and immediate needs, but also to build for the next generation, whilst creating an even greater asset for wider community engagement. A church is the people, but the building still 'speaks' to those walking up the street or living and working around it. Our vision is to create a welcoming and practical space that provides fully for the needs of the local community and church now, and, as far as it is possible, for the future.
---
A Tour Through Our Plans...
A New Build on the current site of 51 Bargates, which is where our present administrative offices are located. The old building would be demolished and a new contemporary, 2 storey building constructed.

Click thumbnail graphic to enlarge the image

Much Improved Elevations fronting onto Bargates and running along Beaconsfield Road which better reflect the life and contemporary significance of the Christchurch Baptist Church community. An attractive and inviting external appearance will be contemporary, transparent, welcoming and inviting, whilst entirely appropriate with the surrounding buildings.

Good neighbours always think about those around them, as well as their wider context. We are committed to thoughtfully considering how our new building might impact others, especially residents of Beaconsfield Road and users of Bargates. In consultation with BCP Planners, the new building's design reflects this commitment. It's high at the front and low at the back, and avoids having a boxy, bulky appearance on the site. Equally importantly, before, during and after the construction phase of the project, we will respect our neighbours in the use of materials, products, labour and transportation.

Click thumbnail graphic to enlarge the image

Click thumbnail graphic to enlarge the image
Click Thumbnail Graphic To Enlarge Image
Click Thumbnail Graphic To Enlarge Image

Much Improved Circulation & Gathering Spaces on the ground floor to allow freer 'people flow' and access to various parts of the building. A large ground-floor main meeting space, without intrusive pillars, can seat 500 people across two Sunday morning services. For larger events, this space can extend into the foyer, seating an additional 100 people per gathering. Audio-visual technology will be replaced and upgraded, including continued provision for live-streaming.

New Facilities For Our Ever Growing Youth, Children's and Outreach Programmes will be located on the first floor, which will include access and facilities for disabled people (including a lift servicing both floors).

A large kitchen facility situated at the rear of our existing church building, will cater for the new building and the community hall (which will be retained where our existing church sancturary is). A smaller kitchen and servery in the new build will be equipped to provide light refreshments.

Effective, efficient heating, ventilation and renewable energy systems with excellent insulation and control systems, ensuring that the whole building is comfortable in both summer and winter, and that its environmental impact is as sustainable and as least harmful as is reasonably possible.

A greater variety of smaller meeting rooms will be available for use across our suite of buildings, to allow for larger or smaller meetings at different times.

---

Will There Be More Space...?
Yes! Looking at the gross internal floor area, we currently have 677m2 across the three buildings. Our new proposal offers 1116m2 across the three buildings...an increase of 65%! For those who make regular use of our church buildings, especially during busy periods, the % increase within the various areas will feel ideal. Not only will our facilities be more attractive, they will also be of a size which is fit for purpose for a contemporary church seeking to serve its community.

Our Development Priorities & Values
1. Enabling Meeting Together
2. Respecting Neighbours
3. Fostering Authentic Community
4. Good Stewards Of The Environment
5. Welcoming Without Barriers
6. Accomodating A Variety Of Needs

To find out more detail about our Development Priorities & Values, see pages 8 & 9 of our Build Project booklet.

---

How Much Is It Going To Cost?
This project is the most significant undertaken by the church since our present building was built in 1874! The cost for the new build then was £1000! Finalised costs for the project are yet to be fully calculated, but a realistic estimate of what we can expect in our day is approximately £2m-£3m (TBC), pending full Quantity Surveryor's report). As with most church building projects, we believe that the majority of the money will come from those who already attend Christchurch Baptist Church or may join us in the future. See see a short video presentation of our funding strategy, click here.

We anticipate that a small percentage of the funds will come from outside the church, e.g. charitable trusts or grants from third party organisations - this possibility is being explored by our fundraising team. There may well be some who were once part of Christchurch Baptist Church and benefitted from being part of our community who may wish to support the project financially. Whatever you decide to give this project, it will no doubt cost you. It will not be possible to raise this amount of money without true sacrificial giving. We are each called in some way to go without something in order to make an appropriate gift.

In 1 Chronicles 21 in the Old Testament, King David talks about not sacrificing an offering that costs him nothing.

The small gift is as important as a large gift if it is sacrificial, for example, the widow's offering in Mark 12:42-44.

It is very likely that we will apply for a bridging loan from Baptists Together (or a similar provider). This loan could be repaid over a 10-15 year period, or sooner if significant funds are released by the sale of property, through grants, rental income or further donations.

Interest-free loans will be most welcome for agreed periods of time if necessary. It may be that these loans are turned into gifts if the donor's finances permit.

If you have a will, you might even wish to consider leaving a legacy towards the Build Project fund. If you would like to discuss this further, please don't hesitate to speak confidentially to our Treasurer, David McLellan, or your legal advisor. See our Legacy Information Sheet too for more infromation.

---

How Can I Give To The Project?
We would be so appreciative if you felt able to contribute to our Build Project financially in one or more of the following ways:

Bank Transfer
You can make payments electronically from your bank account into our dedicated Build Project account. The information you require to set this up online is:

Bank: Lloyds Bank
Sort Code: 30-80-89
Account Number: 36015168
Account Name: Christchurch Baptist Church

Cheque
Please send cheques to the church office payable to 'Christchurch Baptist Church'

Standing Order
To make a regular donation by standing order to the Build Project fund, click to download a My Response Form or complete an online response form or set up your Standing Order electronically using the account details above (see Bank Transfer section). Your standing order will represent your pledge to give monthly, quarterly or annually to our Build Project.

If you are a UK taxpayer, please also complete a gift-aid declaration which means we can make your financial gift tax efficient (see below). Click to download a Gift Aid form or complete an online form.

Contactless Giving Points
We have two contactless giving points at the church which have an option to give towards our Build Project as and when you are able. Alternatively, you are welcome make occassional or regualr gifts (at a frequency of your choosing) via ChurchSuite.

Via An Envelope
Simply place your giving (cash or cheque) into an envelope, seal it, and place this into the Offering box on the welcome desk in the church foyer. If you are a UK taxpayer, please also complete a Gift Aid declaration which means we can make your financial gift tax efficient (see below). Please make cheques payable to 'Christchurch Baptist Church'.

Legacy - Remembering CBC In Your Will
Leaving a legacy is a truly fantastic way of providing financial help our Build Project. If this is something which you are contemplating, may we thank you greatly, in advance! Click here to download a Legacy Information Sheet. If a legacy is to be left to a particular aspect of CBC's ministry, eg the Build Project, that would need to be clearly specified in the Will.

Gift Aid
Whichever way you choose to donate, we are extremely grateful - why not ensure you Gift Aid it?

If you are a UK taxpayer please to download a Gift Aid form. By completing and returning this form, we can increase your financial gift by further 25% by reclaiming the tax from the Inland Revenue. This one declaration is effective for the whole time you are a UK taxpayer. If you stop paying tax you will need to notify us.

How Will Your Financial Gift Be Used?
The Trustees and Members will apply the financial gifts received firstly for the Build Project with any remaining funds being used where most needed to support and expand the whole mission and ministry of the Church.

More Information
If you would like to know more about Project Five:One, please speak in confidence to our Treasurer, David McLellan, or to one of our Ministers, by contacting the church office. We will be pleased to hear from you.